Hotels in Cripple Creek Colorado
There's nothing like a good night's sleep..zzzzzzzz....
Which hotel do you prefer when in Cripple Creek? When gambling, the casino hotels are convenient and rooms range from basic to themed as in Safari or Western. Away from the casinos, away from the hustle and bustle, there's a range of hotel rooms; standard to elegant, Victorian charm.
Cripple Creek Inn 123 May St. Cripple Creek, Colorado 80813 719-689-2288 or 866-746-2288
Cripple Creek Motel 201 N. Bison and Hwy 67 Cripple Creek, Colorado 80813 719-689-2491 www.cripplecreekmotel.com
Double Eagle Hotel and Casino 400-442 E. Bennett Ave. Cripple Creek, Colorado 80813 800-711-7234 www.decasino.com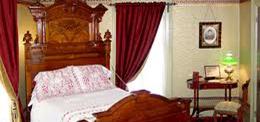 Gold King Mountain Inn 601 Galena Ave. Cripple Creek, Colorado 80813 1-800-445-3607 playwildwood.com
Gold Rush Hotel and Casino 209 E. Bennett Ave. Cripple Creek, Colorado 80813 719-689-2646 or 800-235-8239 www.grush.com
Hotel St. Nicholas 303 N. Third Cripple Creek, Colorado 80813 719-689-0856 or 1-888-786-4257 www.hotelstnicholas.com
Independence Hotel 153 E. Bennett Ave. Cripple Creek, Colorado 80813 719-689-0353 or 866-689-0353 www.BroncoBillysCasino.com
JP McGill's Hotel 232 E. Bennett Ave. Cripple Creek, Colorado 80813 800-635-5825 www.triplecrowncasinos.com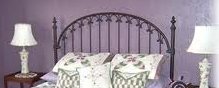 Last Dollar Inn 315 E. Carr Ave. Cripple Creek, Colorado 80813 719-689-9113 www.lastdollarinn.com
Midnight Rose Hotel and Casino 256 E. Bennett Ave. Cripple Creek, Colorado 80813 719-689-2446 or 800-635-5825 www.midnightrose.com
Westward Ho Motel PO Box 1549/ 236 W. Bennett Ave. Cripple Creek, Colorado 80813 719-689-0622 www.westwardhomotelco.com


Back to the Lodging BUZZ