The Other Side of Cripple Creek
There is a lot to do here - it's not just casinos! Explore the town and you might just find something interesting - past or present.
Check out the History
Museums Start the journey to the past.

Narrow Gauge Railroad Take a ride on the train to an old gold mine.

Donkey Tales The Famous donkeys of Cripple Creek
Mines - Past and Present: coming soon!
Old Time and Modern Entertainment
Annual Events Celebrate with family-friendly activities.

Thin Air Theatre Company - - Butte Opera House website Melodrama! Check out the website for this season's shows and times.

List of Casinos Sure gaming, but look closer. Most of these buildings have retained a lot of antique architecture and memorabilia.


The Necessities of Life
Restaurants for Every Appetite Casual to fine dining experiences.

Lodging Options When it's time to get a good night's sleep.

Shops - yes shopping is a necessity of life. Enough said.


Still "The World's Greatest Gold Camp"
The museums, mine tours, train ride, donkeys along with entertainment including the Butte Theater Melodrama, annual events, and casinos... Welcome to Cripple Creek, Colorado!
Calendars
So what is going on around here? Check out the
Weekend Roundup with casino promotions and more.

Wild, Wild Weekend Calendar for Cripple Creek!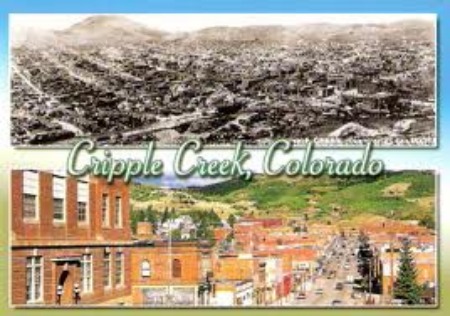 What's even better? Monday through Thursday is a different world especially if you're a senior, on vacation, a gambler, rambler ...
Check out the Weekly Calendar of Stuff to Do.



Buzz Back to the Home page - click here






Disclaimer: cripplecreekbuzz.com is located in Cripple Creek, Colorado but is not affiliated with any casino, business, or the City. The Weekend Roundup and the Weekday Happenings calendars are produced as entertainment. Reliable sources include the official casino websites, local area newspapers, newsletters, and anonymous elves. It is subject to change for updates and other really important but unofficial reasons.
Please visit often!