WEEKEND Calendar for Casinos and More
Cripple Creek, Colorado WEEKEND Calendar of promotions in casinos and around town.
Friday, Saturday, and Sunday - LET'S GO!
Navigate the Calendar and Submit Information
Use the arrow on either side of the calendar to scroll through and check other dates. Submit a calendar entry with the contact form - click here.

Alternate View - Weekend Casino Calendar


Links to the Official Websites
Want more specific casino info? It's just a click away -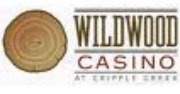 Link to the Unofficial Page
Cripple Creek Casino overview includes address, phone, restaurants, hotels, shopping and more, click here.



The Mini-BUZZ is a simple survey focused on one question. Which casino is your favorite? Inquiring minds want to know.

More to Explore
It's not all casinos. Get additional information about historic Cripple Creek, Colorado plus the events in and around town; click here:
2011 Event Poster



There's old fashioned melodrama at the Butte Opera House. Booing and cheering is required plus there's an oleo! (That's the sing-a-long at the end) So much fun! This season opens June 24 with "Calamity Jane" running thru September 4 and "Hazel Kirke" July 1 - September 3, 2011.
---
The Unofficial Guide to Things to Do

Check out the "Weekday Casino Calendar"

Did you know our resident donkeys are famous? Click here for more.




Back to the Home page


Disclaimer: Sources for the Weekend Roundup Calendar and the WeekDay Happenings Calendar include the official websites for each casino, local area newspapers, and newsletters. It is intended for entertainment purposes only and subject to change by evil overlords.