Museums in Cripple Creek
It was the wild, wild west. That was the reality back in the 1890s and it fuels the interest today. Cripple Creek Museums take pride in the heritage and take great care to preserve and display. It's a celebration of the American spirit and anything is possible. Strike gold!
Pikes Peak Heritage Center
9383 South Highway 67, Cripple Creek, Colorado
(877) 858-4653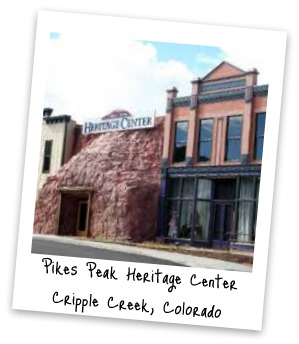 The Heritage Center offers hands-on activities and interactive exhibits in a state-of-the-art resource facility overlooking the city. The Heritage Center overlooks the city. It's on the right as you start down the hill. In addition to everything inside, the views are incredible. Call for current hours.
District Museum
500 Bennett Ave, Cripple Creek, Colorado
(719) 689-9540 Open 10am-5pm (May 16 to Oct 17)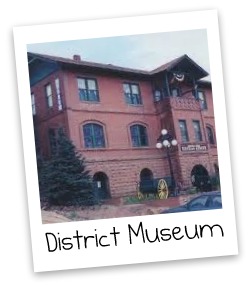 The District Museum includes five historic buildings full of railroad history, mining memorabilia, maps, paintings, glass and china, children items, furnishings, an assay office, a photograph gallery, Indian artifacts, and mineral displays. Must see are the two turn of the century cabins and two Victorian apartments. Call for current hours.
Old Homestead Parlour House Museum
353 Meyers Ave, Cripple Creek, CO 80813
(719) 689-9090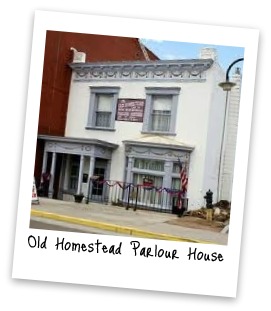 Old Homestead Parlour House Parlour is code for bordello...wink, wink The famous madame Pearl Devere built the house 1896. It was the height of modern living with electricity, running water, and a telephone. Call for current hours.
Lawmen and Outlaws Jail Museum
136 W Bennett Ave, Cripple Creek, CO 80813
(719) 689-6556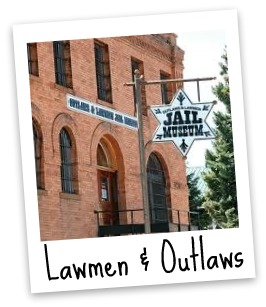 The Jail Museum. Get yourself locked up! Experience law and order in the old west. Jail cells that held the small time criminal to the more serious offenders, including Robert Curry (aka Bob Lee), a member of the "Wild Bunch" gang who was captured after lawmen found him hiding in town. Call for current hours.

Back to Things to Do





Home Page - click here